Speaker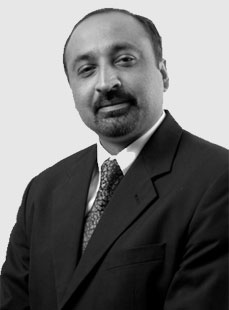 Abhineet Jain
Regional Director - Sales Engineering for Asia Pacific region, Digital Globe
Bio
Abhineet Jain is Regional Director - Sales Engineering for Asia Pacific region of Digital Globe. Abhineet has been active in the Remote Sensing and Photogrammetry Industry for the last 20 years, having done his Masters in Botany and Post Graduate research in the field of climate change from Indian Institute of Remote Sensing (IIRS), DehraDun, Department of Space, India. In the last 15 years, Abhineet has served various roles in the industry as Industry Manager, channel Manager, Aerial Survey specialist (Products and Services) and head of Sales and business development with Intergraph and other prominent companies. Environment & Forestry and Disaster Management are among his favourite areas where he has been promoting the use of Remote Sensing.
Abstract
Remote Sensing for water resource management
Water is one of the most important and precious natural resource. Repeated incidents in the recent past across the globe have been a stark reminder of the critical need to effective management of this critical resource. The key ingredient for this is to have a clear view of the past and present. This includes, having a baseline dataset, comparing the same with the present to monitor changes and making necessary course corrections. With the advanced satellite imaging capabilities and the availability of huge imagery archives, we can effectively map our water resources as is today, as was historically and as will be in the future. This paper discusses the potential and possibilities of leveraging high resolution satellite imageries to better manage our water resources.