Speaker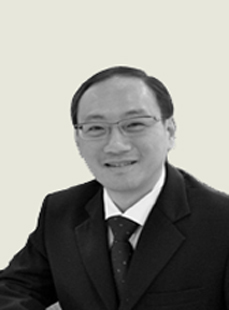 Quah Beng Chieh
Head of Marketing -Asia Pacific, FARO Technologies
Bio
Quah Beng Chieh is Head of Marketing at FARO Asia Pacific (headquartered in Singapore). He spearheads the marketing function across Asia Pacific (including regional offices in China, India Japan and South Korea), with responsibilities in marketing, communications, public relations, market intelligence, product marketing and market development. Quah has an extensive background in marketing and branding high technology products. Prior to joining FARO, he held various marketing management positions in product marketing, regional marketing, business development, and channel marketing with Hypertherm Asia, Creative Technology, Sony Marketing Asia-Pacific, and Hexon Technology. He has a Bachelor in Mechanical and Production Engineering from Nanyang Technological University (Singapore).
Abstract
Digitised data as an enabler
Laser scanning technology has evolved over the years, and today, its awareness has grown and acceptance of this technology has become more widespread. In tandem, there is a growing demand for quick, precise and easy measurements. Of course, increased affordability and user-friendliness of laser scanning technology has also encouraged its acceptance. But let's not forget technology. Technology itself also played a critical role in speeding up recognition of laser scanning as an integral function across various industries, which include forensics, heritage, construction and mining. How is this so? There is a requirement for access to the digitalized data captured using laser scanning technology, from multiple locations. The digitalized data encompasses actual captures of the scene itself with precise measurements, such that one feels being in the scene itself. Accessibility to the digitalized data is critical as it allows experts from different fields, from anywhere in the world, to view the data, conduct their analysis, and even hold discussions, simultaneously. This talk will examine how the use of technology aids the development of laser scanning, and how technology also enables the digitalized data to be available to the people who need it for their daily work.